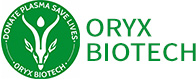 Human Hepatitis B Immunoglobulin
---
Common name: Hepatitis B Human immunoglobulin
English name: Human hepatitis bimonoglobulin
Chinese Phonetic: Yen Jing Song Yan Run Myang IQ Dan Bai
[Ingredients] Hepatitis B Human Immunoglobulin
[Features] Colorless or light yellow transparent liquid, with opacity.
[Pharmacological effect] This product contains high-value hepatitis B surface antibodies, which can combine specifically with specific antigens to play the role of inactive immunity.
[Indications] It is mainly used to prevent hepatitis B, appropriately:
Hepatitis B surface antigen (HBSAG) positive mother and child born
Accidental infection.
People who have close contact with hepatitis B patients and carriers of the hepatitis B virus.
[Usage] This product is limited to intravenous injections, not for infectious.
[Dosage]
Mother-child block:
HBSAG-positive pregnant women are injected once a month from 3 months before delivery, each dose being 200IU-400IU.
100IU injection of this product is given within 24 hours of birth of HBSAG-positive mothers;
Pat Hepatitis B Prevention: One injection of 100IU for children and 200IU for adults and if necessary it can be re-injected every 3-4 weeks. Other suitable protocols.
In case of accidental infection, immediately inject 8IU-10IU / kg according to body weight (not later than a day) and inject once more per month.
[Number of approvals] National Medicine Standard S10930002 (100IU)
National Medicine Standard S10930001 (200IU)
[Specifications] 100IU / bottle, 200IU / bottle
[Features]
Safe blood supply protection

Plasma Sha Shandong Province, which originates from plasma collection centers in all Sentinel provinces, is a low incidence area of various viral infections, including plasma quality and high protection.

All single plasma collection centers in health enter the "Computer Network Management System" of the Medical Affairs Office of the Department of Health and the Medical Affairs Office monitors each station of plasma collection. At the same time, the use of fingerprint recognition systems and IC card bar code technology for donor management effectively collects donations and decorations and effectively ensures donor life health and plasma quality.

To effectively prevent unsafe plasma from entering production effectively, the "Look Back" system is used for 90-day "window period" storage testing. During this period, two tests from each plasma donor remain negative before their plasma is allowed and the virus is inactivated twice during production.

Sophisticated detection techniques

Every direct plasma HIV, Hepatitis C virus review, PCR detection High sensitivity, precision, ELISA method to avoid direct detection of the virus in the blood than antibodies Ensure the maximum amount of dead points that can not detect during the window period.

- Evaluation of the most advanced experimental equipment and sterile animal breeding rooms in China to ensure highly accurate experimental data.
Advanced production technology
Production process using higher purity and uniform particle product, high durability, high activity and color clarity while maintaining the most advanced, off-ownership, continuous flow process, protein deposit transparency.
Higher product quality
In similar products "a certificate of drug production", the first in product safety and efficient receipt.
All products are written by People's Insurance Company of China.
Download PDF